WHAT WE OFFER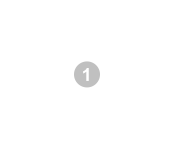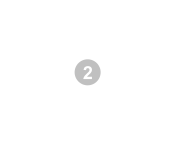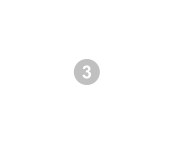 Luggage, documents or samples need to brought to office, Weight will be charged actual or volume whichever is higher (LxWxH*5000)
Sender and Receiver information should be correct. Size(Dimensions) + estimated price need to be given accurately
Domestic Connections for major cities, mostly Passenger flights. Transportation connections provided at destination
After Giving in cargo, you can track it online! Package on delivery will be signed for confirmed receival!
Cash on Delivery available




CONCLUSION
EZ Worldwide Express, A Division of UBX, has been an ever-growing presence within the Global Shipping Industry for decades, providing the attentive, reliable and affordable service our clients demand.
Headquartered in close proximity to Newark International Airport with Warehousing and Processing Facilities at John F. Kennedy International Airport, Los Angeles International Airport, Orlando, and San Francisco, we are strategically positioned in the critical nerve centers of logistics within the USA.
From our commanding position, we are ever vigilant in improving our Service Options and Pricing to the world's major markets like Americas, Asia, Europe, Africa, or elsewhere, EZ has a Network in place to meet your just in time needs.
Whether your needs include the Next Day Delivery of an urgent document within the USA or the On-Time Delivery of a heavy container load from Los Angeles-to-China, EZ is there to provide the perfect solution for your business
We offer excellent customer service to provide our clients with hassle free procedure to ensure best support
with next day deliveries to major cities in US, UK and INDIA, Providing door-to-door delivery!
It is handy to have a full width call out box for important informations. Let's continue to fill this space with better service
Our Global Offices are Located In Major cities including
South Korea
New Jersey
New York
Los Angeles
San Francisco
Florida,Texas, Oregon/Washington
Massachusetts
Virginia
UK
Sri Lanka
Bangalesh
We are a specialized courier service providing the fastest door-to-door delivery for import and export packages.  The consistency of our on time delivery performance has enabled us to provide international corporations with worldwide service for over two decades. We are based out of Hong Kong and have offices and agents all over the world. We have our own offices in Chennai, Bangalore, Tirupur, Delhi, Mumbai in India with several other extended agents. We have 9 different offices in USA, Direct office in UK, Sri Lanka and Dhaka.
Our procedure is simple.  Your package travels on a direct flight to its international destination, where it is cleared by our licensed customs clearance team, and hand delivered to its recipient by our delivery personnel.  No time is wasted in flying your package to remote international hubs.
We are the customs clearance specialists……… Our efforts ensure that your shipments receive the fastest possible clearance. In the efforts to stay in touch with the changing needs of our customers, a fully computerized tracking system enables us to give you immediate status on your packages and proof of delivery reports are furnished upon request. We also provide you with a highly personalized level of customer service
Contact Person: Parveen Kumar
Address: L-342, Street no.1
Mahilapur, New Delhi- 110037
Tel: +91.11.26786701, 91.11.26786794
Mob: +919711163254
Mail: csd.hkg@ubxpress.com
29, Anna Salai Saidapet
Chennai, Tamilnadu 600015
Tel: +91-44-42011121
Fax : (91) 44 - 42011121L
Email : chennai@ubxpress.com
Room C, 4/Fl., VGA Building 532 Castle Peak Road
Cheung Sha Wan, Kowloon
Tel: +852 23332241
Cell :+852 66200324
Fax : +852 23332067
Email : sgill@ezworldwide.com,sgill@ubxpress.com
Ground Floor, Wilson House Nagardas Road Andheri (East)
Mumbai, Maharashtra 400069
Tel: +91-22-28213301,91-22-28213306
Fax : 91-22-28366668
Email : mumbai@ubxpress.in
C/o GSP Worldwide Express Co. Ltd.
1/F No.1089 Huazhou Road
Pudong Airport, Shanghai - China
Tel: +(86) 21-33935960
Fax : +(86) 21-34681829
MP1: 18918187187
MP2: 13918856757
MSN: skyhu17@hotmail.com
Email : skyhu@go2gsp.com
Contacts: Mr. Sky Hu (President)
Unit No. 102, First Floor, Krishana Chambers No. 20/21, 5th Cross Airport Road
Bangalore, Karnataka 560017
Tel: +91-80-41526491 /92/93,91-9886420279
Email : bangalore@ubxpress.com
Flight Schedules To Major Ports